Company
Our motivation is to transfer our expertise in trajectory optimization and simulation to aerospace engineers through COTS software.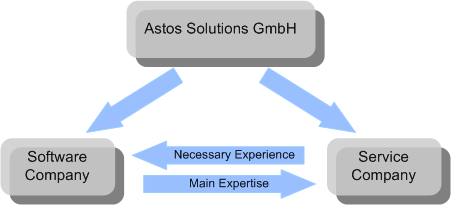 Astos Solutions is a software company since we sell our expertise through COTS software. On the other hand we provide services around our software: optimization and simulation services for those who do not have the time or experience for this task and individual solutions for special applications which are not covered by the standard COTS software.
History
Astos Solutions is a young company with long history.
Read more...
Contact Us
Please click
here
if you want to contact us.